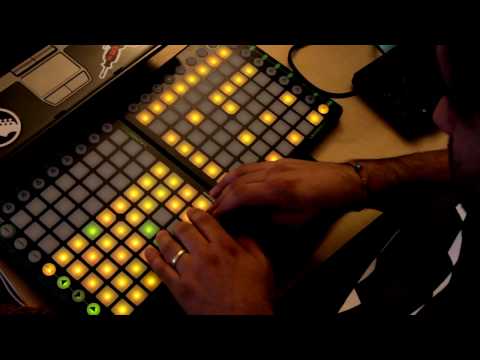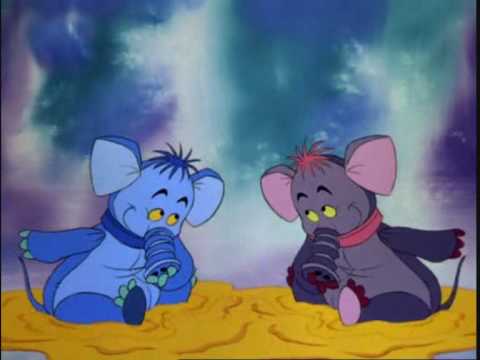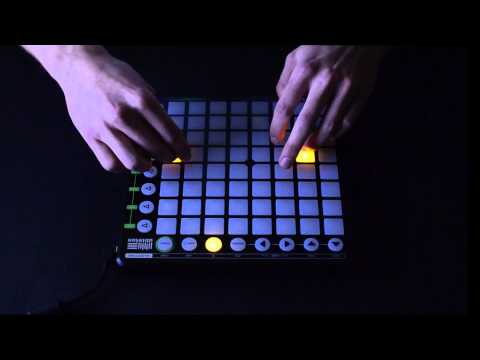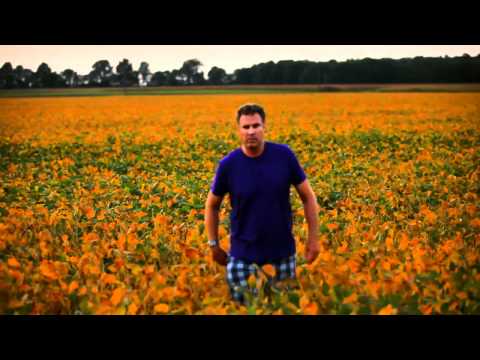 Soul Paint™ = Brilliant idea & great ad
I really love what they've done here. Really smart ad – hits the target demo on the spot. I love her look of total in-love-ed-ness at the end, too.
3 tags
Sailor Jerry/Misfits Commercial
I really like this commercial. I think this is perfectly executed in every way. This hits the target demographic (tattooed, late 20s/early 30s) and features a really awesome Misfits song. The way it's all edited together gives a frantic, kinetic vibe, epitomized by the music. This makes me want to drink some Sailor Jerry…
2 tags
Just found this random Dream Journal Entry in my...
Last night/this morning I had the most vivid, lucid dreams I've had in a long time.  Dream #1: Running down Madison Ave in NYC by the park. Trying to catch up w/ someone—a girl—my shoelace comes undone. I drop down to tie it & lose sight of the girl. Now I'm in the park and it's nearly sunset. It's cold out & I need a coat. I have no money to hail...
5 tags
When the Lights Go Down in the City
"New York remains what it has always been: a city of ebb and flow, a city of constant shifts of population and economics, a city of virtually no rest. It is harsh, dirty, and dangerous, it is whimsical and fanciful, it is beautiful and soaring - it is not one or another of these things but all of them, all at once, and to fail to accept this paradox is to deny the reality of city...
4 tags
Zoosk.com Dart Commercial
I love this commercial. I think they really hit the mark with it comedically. It hits hard & has several punches—first the comment about the sponsorship, then the stretching, then the dart hitting the bystander, and finally the bystander's reaction & pratfall. So that's four laughs in 30 seconds. The big goal in comedy according to one school of thought is to hit six laughs per...
8 tags
Flim-Flammery, Shock-Jockery, & Why You Just Need...
So here lately I've seen a bunch of my local Twitter friends change their profile pic to a crossed-out 96X logo (local radio station, for anyone who might on the off-chance be reading this & not be from/in Hampton Roads, VA). This is in protest to two relevant facts I've discovered: 1.) the station has changed its music format & 2.) the station also cancelled the "Mike...
2 tags
5 tags
Lick The Rainbow
Man I mean seriously. This had the potential to be really funny. The problem is that the gag didn't switch up at the last minute. That's a great technique for making something funny: The Bait & Switch. Charlie Chaplin's definition of the best gag is: Banana skin on pavement Man walking towards banana skin Man about to step on banana skin Man sees banana skin at last...
5 tags
Like A Good Neighbor
I was a big fan of State Farm's new series of commercials featuring the "Magic Jingle". That was until recently.  I just didn't like the one with LeBron. Nothing against him personally, or even professionally, I just thought he was oddly cast in that. Felt stilted, cold. But then I saw the really awesome one with the black couple who go all "with a new...
5 tags
Sundrop
I really hate this commercial. It's very obvious what Sundrop is attempting to do here, but I think it misses the mark in several important ways. The first thing that bothered me was the fact that the song itself was censored. The lyrics, "When the pimp's in the crib, ma… " were dropped & only "Drop it like it's hot/ Drop it like it's hot."...
3 tags
Heineken's "The Entrance"
This ad is completely awesome. Brilliantly choreographed, wonderfully scored, & perfectly executed. I think my favorite part is when he fake "shoots" the Mexican fat cat. What's yours?
6 tags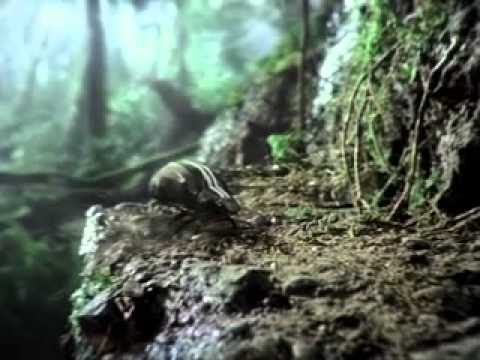 1 tag
Wikipedia Is Awesomesauce Sandwiches
3 tags
Nullifying Stupid Laws w/ a Jury
I was asked recently about the site, fija.org, & what I thought about the concept of using jurors rights as a "method of protesting." Honestly, I couldn't gather enough information from the site that pertains to "nullif[ying] bad law." I certainly can see where precedents are set in landmark cases, but as a means of repealing established laws, I question the...
2 tags
The Smoking Ban in VA
From Twitter. @Musicsnob7 Absolutely. Not wearing either will hurt no one but yourself. I have a mom & dad & I don't need the govt. enforcing safety laws on me. They can *suggest* I wear a seatbelt/helmet, but to enforce it is ludicrous. Your body belongs to *you* & no one else. What you do w/ it is your choice, no one else's. Basically, I believe you should be allowed to...
Paranormal Activity
Over the weekend, I watched the movie Paranormal Activity… Four times. This is my own personal take on the movie, and if you have not seen it & are worried about spoilers, don't continue reading this post. What's more, this post will assume that you have, in fact, seen the movie. The main thing I want to talk about is the subtlety, the nuance, & the thought that went...
8 tags
Office Commercials
Last night on Twitter, a friend & fellow Bacon lover (the lovely, @AmyVernon) put me on to a really cool ad—the new Wendy's Baconator commercial. It's a wonderfully put together piece that features the Baconcentric food item in an office setting. It's funny, clever, and has an older woman brutally smashing her coworkers. The whole thing is set to a piano-styled love...
4 tags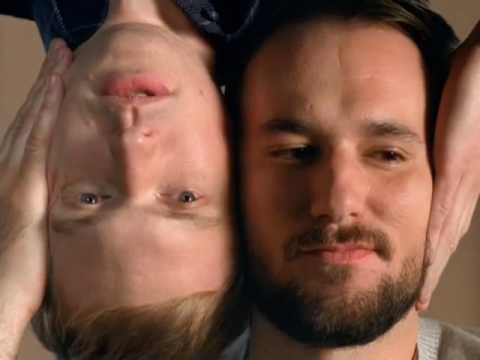 6 tags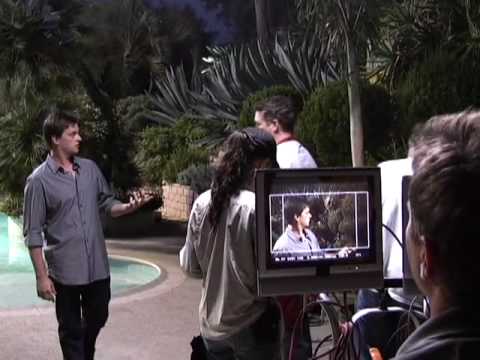 Watch
This commercial is so insanely bad that I just couldn't help but watch it.
Grow Interactive
Today I came across the website for an interactive media design firm, Grow Interactive. I love this site. It is extremely well done on multiple levels. First, I like the overall aesthetic. It's captured perfectly in the blend between the background and each of the individual elements on the page. The items they want to stand out are done in bright, vivid colors that really sing through the...
4 tags
I Am T-Pain
Yes! A T-Pain app! Just what the world needed! No, but seriously, this is a pretty cool concept. And I'll be the first to admit, I downloaded it. I don't care for T-Pain's music. I don't hate it, but it's certainly not on my iPod. However, what's interesting about this app—and about T-Pain in general—is that T-Pain has sort of become a parody of...
3 tags
Bing's pulling out all the stops
So, I found this interesting. Bing has started a cash back program that they're plugging on TV. Microsoft is basically bribing people to use its search service. If you buy certain items through Bing, it gives you a bit of money back. Problem is: I'm just not crazy about the ad. It isn't terrible, but it isn't great either. Nice try, but for something like this, I think it...
2 tags
Peanuts Art
I love this from Michael Paulus: Check out more here.
5 tags
Convert TweetBlast
I love this idea. This company, Tap Tap Tap, creates an app for the iPhone called "Convert". It's a simple unit of measurement converter, like changing inces to centimeters or miles to kilometers. Introductory price: $0.99. But what they did is great. They're giving away a "state-of-the-art ColorWare Stealth MacBook Pro", a "$5,999 value". All you...
4 tags
Stop Motion Video
I love these. I think this is brilliant, and I'd love to tackle a project like this one day. First is the actual product and the second vid is the making of. And then I ran across this. The first video is a new ad campaign for Target's Target Colour 2009 campaign by a company in Melbourne. Well but so here's obviously the source material for this. Do you call it...
6 tags
Kwikfit 'Obama' Viral Advert
The first thing I thought of when I heard that Obama was doing the "Beer Summit" was, Wow what a media fest publicity stunt. And the media came up with the term "Beer Summit", not Obama or the White House. So, you know, whatever I guess. It's kind of cool. But then when I found out that the beer he chose was Bud Light, it put everything in a different light. Why was...
5 tags
Naked Girls Get Interrupted
Okay, so I ran across this randomly. The joke of course is the same old joke that's been used in numerous comedy situations involving a naked, out-of-shape guy (a la Will Ferrel streaking in Old School). However, I think it's still pretty funny and makes for a cool advertisement. First, here's the video: Pretty nifty, right? The end, maybe not so great, but definitely cool...
3 tags
Nicely Executed
This was a great idea. Very cool concept in a very cool location. I hate to say it, but I kind of want a Smart Car, mostly just as a novelty. Bet they're fun to drive!
2 tags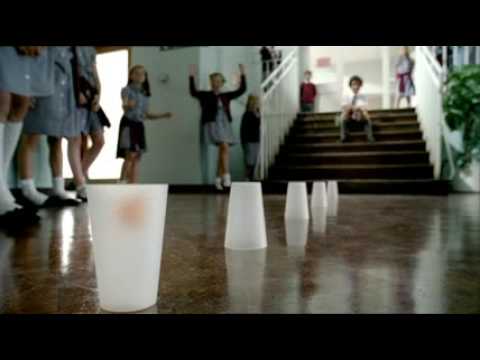 4 tags
Verizon vs. AT&T
I love the battle over advertising that is occurring right now between Verizon Wireless and AT&T. AT&T accused Verizon Wireless of making false advertising claims by calling themselves "America's Most Reliable 3G Network", because it is not the fastest network. Verizon, in turn, sued AT&T (Verizon Wireless v. AT&T Mobility LLC filed in the U.S. District Court...
4 tags
IE6 Must Die
So I noticed a trending topic on Twitter called IE6 Must Die. Immediately I thought, Yes, IE6 does have to die in fact. Why? Well, because it's outdated (8 years old), there is no tabbed browsing, it's far from web standards compliant, it's bugged out, etcetera, etcetera. And yet! It's still bundled with Windows XP, so it's still being propagated, especially with...
7 tags
Of Mork, Dork, and the Fibonacci Sequence
I frequently look at the site This Is Why You're Fat to torture myself while I'm hungry. This just occured a little while back, and I still haven't remedied the problem (I want a Cuban Sandwich for some reason). Scrolling through this awesome site, I came across something interesting: This is called "Mork's Dork from Ork". I'm not sure where this...
3 tags
Mediaite
Have you been to Mediaite.com yet? It's definitely worth a look. the portmanteau makes perfect sense: media being treated as socialites. Pretty interesting concept… All the media—journalism, news stations, television reporters, etc.—are all judged based on the virality. So if something's trending hard on Twitter, Facebook, Google Trends, the blogosphere, whatever, it...
5 tags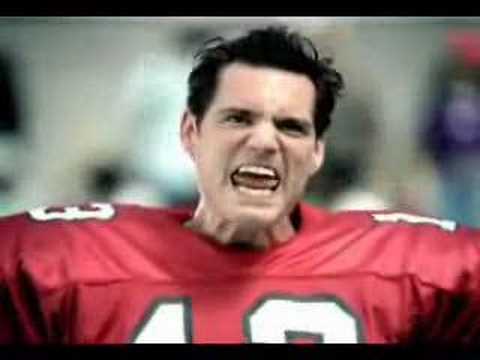 3 tags
"There are good men everywhere, at all times. Most men are. Some are just..."
– ~William Faulkner
5 tags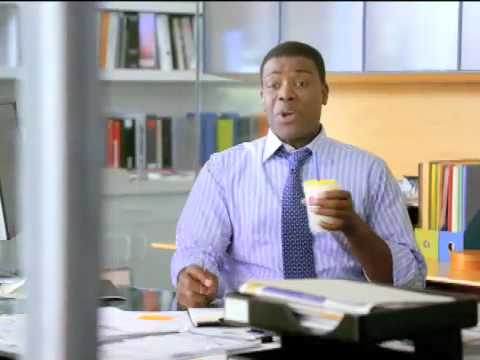 8 tags
Messin With Sasquatch
I'm sure you've seen the "Jack Link's Beef Jerky presents… Messin With Sasquatch" commercials before right? You know the ones—two guys hiking or whatever and pulling pranks on sasquatch, usually ones that backfire. Here's a pretty good one that's internet exclusive: Right. So I saw an ad for MessinWithSasquatch.com. What drew me to the...